2022 AmeriCorps YPAR grant
Click on the community partner logos for more information!
This material is based upon work supported by the Office of Research and Evaluation at AmeriCorps under Grant No. 22REAMN001 through the National Service and Civic Engagement research grant competition. Opinions or points of view expressed in this document are those of the authors and do not necessarily reflect the official position of, or a position that is endorsed by, AmeriCorps.
In October 2022, Carleton College, in collaboration with five school districts in Minnesota and YoUthROC, a youth participatory action research (YPAR) team in North Minneapolis, received a grant from the AmeriCorps Office of Research and Evaluation for a project entitled "Using YPAR insights to transform school policies and practices." This new project builds on the youth participatory action research (YPAR) methodology and networks developed through Carleton College's 2018 Community Conversations grant.
Systematic reviews of YPAR in the U.S. continue to emphasize the role, agency, and awareness of youth rather than systemic changes that could result from taking up the findings of their research (Anyon et al, 2018). While engaging in YPAR enables young people to view themselves as capable civic actors, YPAR alone does not close the gap between the findings and recommendations from youth-led research and actual changes in school policies and practices that would lead to a more engaging and relevant education for all students. The main research question, which fits within AmeriCorps' third funding priority area, "Communities: Understanding civic infrastructure and how it strengthens communities," asks how youth and supportive adults can push for changes in their own schools, districts, and communities by connecting insights from youth research to professional development for educators and by having youth representation in decision-making structures (e.g. on teacher hiring committees).
The plan is to disseminate findings among the six community partners (Brooklyn Center Community Schools, Faribault Public Schools, Rochester Public Schools, St. Anthony/New Brighton Independent School District, St. Louis Park Public Schools, and YoUthROC/University of Minnesota) through regular gatherings of adults and youth from each site; participation in a May 2023 YPAR/youth activism summit and an end of the year grant gathering at Carleton College in June 2023; and an expanded webpage on the Carleton PAR website.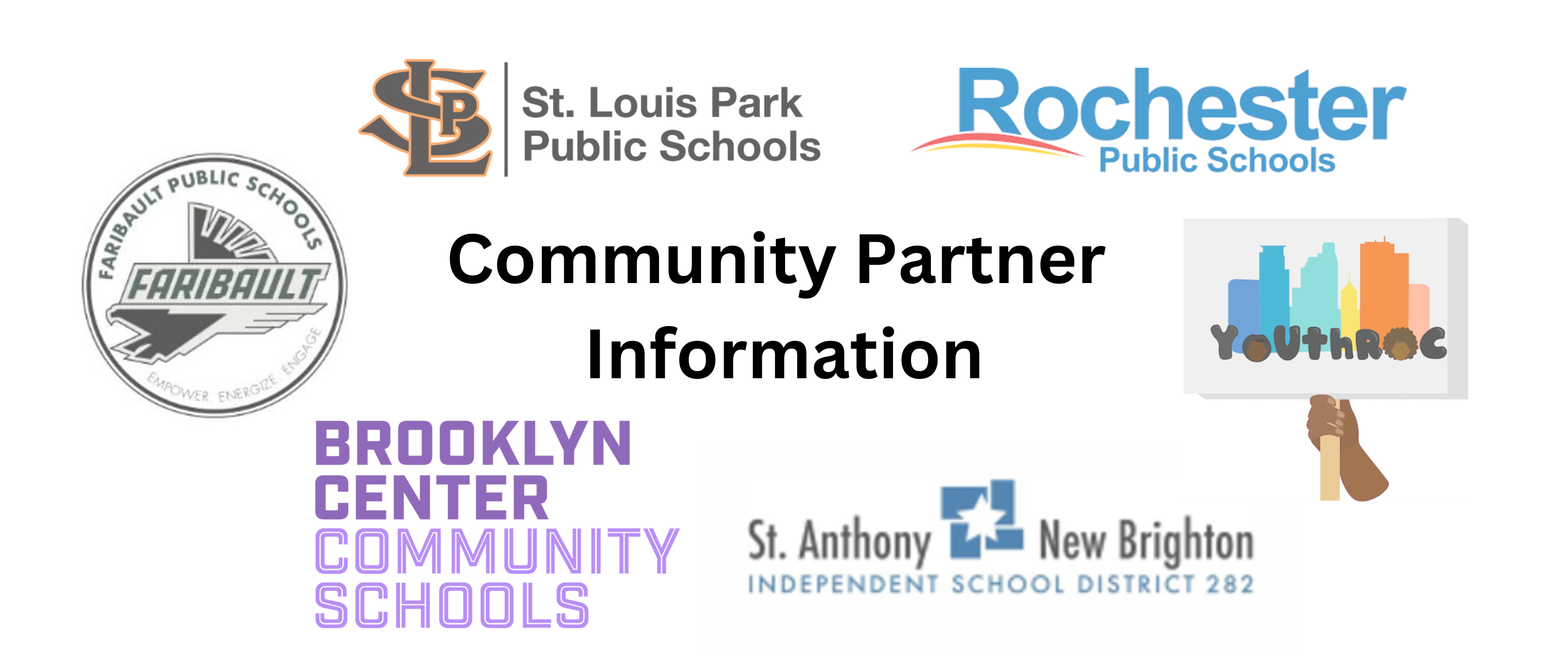 Brooklyn Center Community Schools
Contacts: Renee Starr, Ryan Oto, Amina Smaller
Brooklyn Center is an inner-ring suburb in Hennepin County, MN, with a population that is approximately 60% people of color. The school district enrolls approximately 2,200 students with 85% of its students being identified as students of color, 17% of students qualifying for special education services, 71% qualifying for free/reduced meals, and 17% being identified as English Language Learners.
The YPAR program in Brooklyn Center is in its third year, with financial support for youth researcher wages from the district's community schools department. The program is led by Amina Smaller, an experienced youth researcher and facilitator and a co-founder of YoUthROC, with the goal of meeting the district's mission and vision of becoming a justice-centered school district through the leadership and empowerment of young people. Previous projects have led to systematic changes to our school's culture, including the creation of a youth-centered and directed emotional grounding space (supported by a nearly $10,000 grant), youth-led professional development about youth well-being, and the inclusion of youth on hiring committees for every teaching position in the secondary school. The most recent YPAR project focused on the need for restorative justice in our schools, and youth leaders are currently in conversations with district administrators to create policies for adults to be trained in restorative justice as well as to develop a youth discipline committee to represent youth voices and perspectives in the school's disciplinary system.
This grant will allow our focus to turn toward the sustainability of the YPAR program. Drawing on the concept of "youth enterprise" (Gillen, 2019), we believe that sustainability comes when we pay youth for their knowledge and work. As such, funds would be used to ensure fair wages for youth researchers, leaders, and the "near peers" (young people who are out of high school but under the age of 25) who operate as a network to strengthen and sustain our youth-centered initiatives. This in turn reinforces the district's mission, vision, and values as a community school to practice shared leadership and empower youth in sustainable and impactful ways.
Contacts: Stacy Fox and Nora Schultz
Faribault Public Schools was one of the partners in the 2018 AmeriCorps grant. The grant supported YPAR teams for three years at the high school and last year, grant funds supported a YPAR team at the Middle School. This team consisted of 8 students, and the team was co-facilitated by two young adults who were part of the first high school YPAR team (Damaris Garcia and Nima Harun). The middle school students worked with these co-facilitators to develop a survey for their peers around school safety; attended a workshop facilitated by YoUthROC where they deepened their knowledge about YPAR and met youth researchers from other schools; and presented their findings to school staff in May 2022.
Faribault Middle School is located in Rice County, MN, and enrolls approximately 730 students with 41% of these students being identified as white, 31% as Hispanic/Latino, and 22% as Black/African American. 18% of the students are English learners. 65% of students qualify for free/reduced priced meals and 15% students qualify for special education services. 
This new AmeriCorps grant will support another year of YPAR team work at the middle school through stipends for the co-facilitators and the students. We are also excited to connect the youth researchers and adult support staff with YPAR teams across the state who are also partners in this grant. We look forward to working with our school's YPAR team to present their findings to our site equity council as well as to district administrators as appropriate.
Faribault Middle School YPAR team presenting about their work in May 2022
Contacts: Natalia Benjamin, Heather Willman
Rochester is a city in southern Minnesota with a majority white population. The Rochester Public School District enrolls approximately 17,600 students with 45% of their students being identified as students of color; 18% as qualifying for special education services, 36% as qualified for free/reduced meals, and 10% as English Language Learners. 
At Rochester Public Schools, each high school offers an ethnic studies class. As part of the curriculum, students will have the opportunity to engage in Youth Participatory Action Research (YPAR) to identify community assets and needs. Students will identify and investigate issues, design instruments to gather input from the community and stakeholders, and suggest solutions rooted in community responsiveness. Through this process, students will be engaged in actionable research and will be agents of change in their communities. Moving forward, the district will utilize the knowledge gained from these projects to engage students to be part of the teams working on solutions to the issues. In addition, the district will partner with the students to create meaningful professional development for teachers at the district level to spread the YPAR pedagogies to other areas such as social studies classes, environmental science, etc. 
Having students lead this work will help the district to empower student voices and student choice to create affirming learning spaces. Implementing YPAR in these spaces supports the Rochester Public Schools strategic plan by centering the student experience in our schools. This project directly connects to the Teaching and Learning section of the plan, which focuses on increasing the capacity to provide each learner with an education that is culturally responsive and deepens student learning. This also increases postsecondary and career readiness for all students as they engage in high level work through YPAR. Grant funding will be used for stipends for youth and teachers involved in this work.
St. Anthony-New Brighton Schools
Contacts: Alison Criss and Amy Stenson Kujawski
The St. Anthony-New Brighton School District (SANB) serves the City of St. Anthony Village and a portion of New Brighton, located in Northeast Minneapolis. The district enrolls approximately 1,800 students with 38% students of their students being identified as students of color, 10% of their students being qualified for special education services, 17% being qualified for free/reduced meals, and 8% of their students being English Language Learners.
At St. Anthony-New Brighton, the role of student-centered leadership and community research has been strictly co-curricular. Our middle school Student Diversity-Leadership Group (SDLG) was thrilled to partner with YoUthROC this spring, participating as the youngest group in their YPAR training. Inspired by the work of other youth activists around the Twin Cities, our students used PAR methods to examine issues of race and racism at school, specifically considering the experiences of students of color in a culturally white space. Our team presented their research findings to administration, and students hope to continue this work next year in 9th grade. Our administration is using this data to inform next year's professional development and student accountability systems. One of our new district goals is to incorporate youth research and community leadership as foundational experiences for our middle and high school students. The high school is piloting a YPAR elective class in partnership with the University of Minnesota, and all 8th graders will take a seminar course that incorporates YPAR methodologies alongside a year-long research project that fosters collaboration, critical thinking, and change making. Ideally, the students' research will impact the professional development and staff and community learning as well as practices and policies in the school and district. This grant will sustain our vital partnership with YoUthROC and help us foster new community partnerships.
St. Louis Park Public Schools
St. Louis Park is an inner-ring suburb in Hennepin County, MN with a 80% white population. The school district enrolls approximately 4,600 students with 47% of their students being identified as students of color, 15% as requiring special education services, 27% as qualified for free/reduced meals, and 8% as English Language Learners. 
In summer 2020, St. Louis Park (SLP) Public Schools launched the Youth Data Analyst (YDA) summer internship program in the Department of Assessment, Research and Evaluation to center student voices in our continuous improvement process. YDA interns are SLP students who are paid a stipend to study district data, academic research, and their own lived experience. After analyzing this data, they create a youth-led research project and, based on their findings, develop recommendations for all E-12 schools in our system. YDA presents their findings to nearly 150 educators who make up leadership teams in the SLP district each August. Their recommendations help SLP schools create annual goals and have also played a key role in district strategic planning. In 2020, the school district created a 5-year racial equity transformation plan. A key priority in our strategic plan is to address YDA recommendations from 2020 and 2021.
In 2020, the YDA group's research project asked: 
How can we get more students of color into honors, AP, IB, and GT courses? Why aren't students of color already in these advanced classes? In 2021, YDA interns asked: How does the SLP discipline system affect students? What are students' experiences? What role does the staff play?
As a result of YDA's work, the following changes have already been made in our system:
To date, the YDA program has employed 22 SLP interns. Funding for the program has been provided by community partners, SLP's Department of College and Career Readiness, and our Community Education Department. This year, we are working with Dr. Abigail Rombalski (YoUthROC) and two McNair Scholars from the University of Minnesota. YDA interns have been invited to present at local and national conferences to school leaders and are viewed as leaders in our system. They are often invited to sit on leadership teams for various projects throughout the district. AmeriCorps grant funding will be used to fund YDA interns and our district's work to change its policies and practices based on their recommendations.
YoUthROC, University of Minnesota
In 2017, Abby Rombalski and two local teachers (including Alison Criss, now at St. Anthony Middle School) attended the Public Science Project's Critical Participatory Action Research Institute at CUNY. They returned to Minnesota to activate YPAR in classrooms or organizations, working across schools to continue learning from and with each other. In 2018-19, Abby and a number of high school and college-aged individuals from north Minneapolis co-founded YoUthROC out of the University of Minnesota's RJJ Urban Research Outreach-Engagement Center (UROC), with a commitment to create a sustainable space to provide support and training for anti-racist, justice-oriented youth research. YoUthROC is a community and University-connected youth research team that supports the growth of youth participatory action research and that is committed to youth, kinship, and racial justice in education. The team centers Black, Indigenous, and People of Color (BIPOC) youth and youth from other marginalized communities. In addition to hosting an "Intro to YPAR" and "Research to Social Action" workshop series, our "Curriculum for Social Change" workshops coach young people to collaborate and to create their own workshops that contribute to youth-powered curriculum. This grant will support our work to coach interested teachers to work alongside students to utilize youth-powered curriculum that values the brilliance of young people and how they envision their education. It will also be used to sustain our continually emerging network through hosting common events, hiring young people who are learning to be researchers and facilitators, and educating adult allies.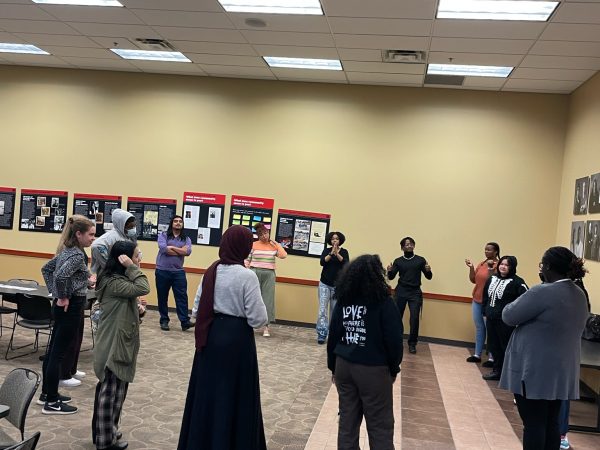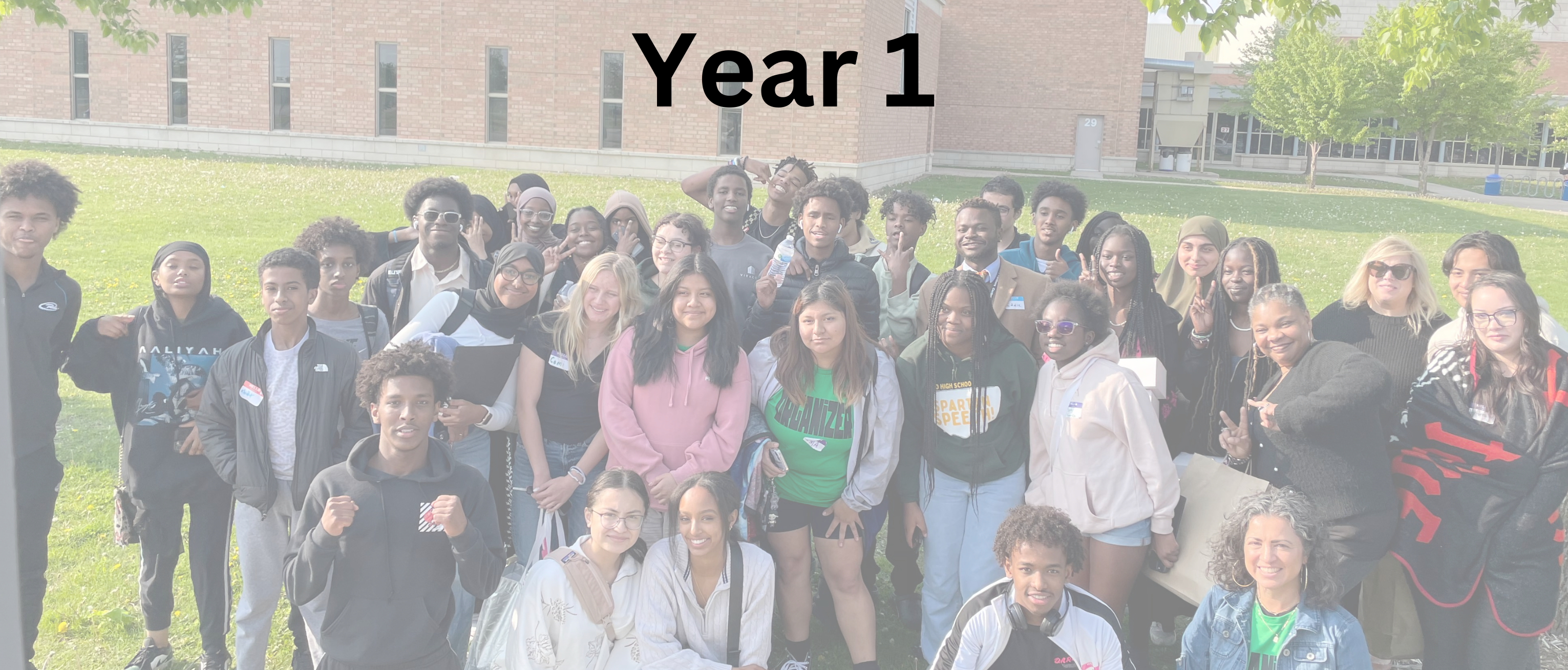 On Friday, May 19, and Saturday, May 20, 2023, approximately 160 youth and 40 adults came to the Science Museum of Minnesota to learn about and share experiences with YPAR. The summit was co-planned by adults and youth, including team members from four of the community partners in this grant: YoUthROC, St. Louis Park, Rochester, and St. Anthony. YoUthROC, Brooklyn Center, and St. Anthony also facilitated planning meetings leading up to the Summit. Youth and adults from all of the community partners for this grant attended the Summit, and two YPAR teams (YoUthROC and Brooklyn Center) facilitated workshops. The Summit was a great success in many ways. It provided a space of connection and learning for youth from at least eight different school districts across Minnesota, who received feedback on possible YPAR projects next year and beyond. One of the goals for this grant was to create opportunities for youth and adults from across the partner sites and other schools and youth organizations to build networks, and the Summit definitely succeeded in that goal. 
Community partner YPAR teams at the YPAR Summit May 2023